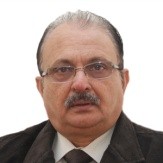 Dr. Arvind Kumar Bakhshi
Residential & Permanent Address:  132-D, Kitchlu Nagar, Ludhiana-141001, Punjab, India
Phone(R):  91-161-4641946; 2300946 Mobile:  9814203946
E-Mail:  vc_2010@rediffmail.com, bakhshi.arvind@gmail.com
Nationality:Indian   Marital Status :Married
Positions Held
Vice Chancellor, Sardar Vallabhbahi Patel University of Agriculture & Technology, Meerut (2.1.2010-1.1.2013[3Yrs.]).
Vice Chancellor, Choudhary Charan Singh University, Meerut (Held additional charge).
Vice Chancellor, MJP-Ruhelkhand University Bareily (Held additional charge)
Qualifications
PhD: Food Technology, PAU, Ludhiana
MSc: Food Technology, CFTRI-IFTTC (International Food Tech. Training Centre),Mysore
BSc: Agri. & AH, PAU, Ludhiana with HORTICULTURE as an elective.
Last Three Positions in 38 Years Career (1973-2007 & 2.1.2010 to 2013):
Vice Chancellor, 3yrs. Involved in developmental and administrative activities. University achieved a lot out of the initiatives taken under the incumbent's leadership.
Director Research – 11/2 Years at Sher-e-Kashmir University of Agri. Sci. & Technol., Jammu. The position of DR in Agriculture Universities is the next senior most position to that of Vice-Chancellor and he helps initiate, guide, supervise & coordinate research programmes of all the departments of the university.
Head, Dept. Food Science & Technology – 5 Years providing guidance, supervision & coordination in teaching, research and extension education programmes in all aspects of Food Science & Technology. Crop Research Experience – For 12 years provided leadership to the quality section of department of Plant Breeding as head of the quality section. This part of the career had been in association with breeders of wheat, rice, maize, pulses & oilseed crops on quality improvement.
National Awards: ICAR-National Team Award(1) in wheat crop improvement; AFST Award of Honour(1); AFST Award of Excellence(1).
International Exposure:
Mexico – (CIMMYT, 1978 & 1988). Worked with the team of Noble laureate Dr. N. E. Borlaug & World Food Prize Winner Dr. E. Villegas on wheat & maize quality improvement (About 6 months).
USA- (NDSU, 1999) through a World Bank Project (About 4 months). Visited different universities in 2012 to establish collaborative relationship with different universities of USA.
Israel (Rehovot-2002) Training and work experience on various aspects of Food & Fruit Processing. Also visited research institutions, processing, packaging & storage industries in Singapore, U.K. & Canada (About 2 months).
Noteworthy Experience:
Worked in three Agriculture Universities (PAU with known national & international excellence & SVPUAT & SKUAST-J in formative stages).
Rich and wide experience of teaching, research and extension education-the three functions that Agriculture Universities cater.
Management experience as Vice-Chancellor (Around 3yrs ), Director Research (11/2 yrs). Head Department of Food Science & Technology (5 Yrs) as PAU's Food Science department is as big & multidisciplinary as some institutes. In-charge Quality Section of Department of Plant Breeding (12 yrs).
Member Research Advisory Committees (Directorate of Rice Research, Hyderabad, National Academy of Agricultural Sciences, Hyderabad, Central Institute of Subtropical Horticulture, Lucknow. Chairman QRT, Directorate of Mushroom Research, Solan & AICRP & Member All India Review Teams (QRT's) on maize, New Delhi; Plantation Crops, Kasargod. Member Horticulture panel of ICAR of various crops like fruits, vegetables & plantation crops etc in the past.
Selected and appointed Professor effective 21.12.1989.
Wide national and international experience.

Participated as member of about half a dozen Board of Studies & Faculties of three universities of Punjab, Academic Councils of three universities thus covering all the planning, management, execution & HR aspects.
Obtained international collaborations under different programmes in countries like USA, Netherland, Polland & gained consents for mutual programmes with CIMMYT, Mexico & Singapore.

Publications: 198