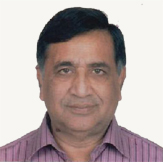 Dr. R.P. Gupta
Designation & Address

Dean (Academics)
BIS Group of Institutes, Gagra-Moga

Contact No.

98788-22104
Academics
Qualifications
PHD Microbiology, Post Doctoral Fellow
Teaching Experience
Professor & Head, Dept. of Microbiology, PAU Ludhiana (10years)
Coordinator of Research, PAU Ludhiana (2years)
Dean (Academics), BIS Group of Institutes, Gagra (7years)
Countries Visited: USA, France, China, Yugoslavia, Pakistan, Hongkong, Thailand, Luxemberg, England.
Administrative Experience at PAU, Ludhiana
National
Member, Project Mgt. Committee of DBT Mission Mode Project on Biofertilizers (94-98).
Chairman, NATP workshop held at GBPUAT, Pantnagar & BHU, Varanasi in 2001-02.
Executive ember, Association of Microbiology of India (2002-04).
Member Task-Force on Development of Biofertilizers, GOI, New Delhi(2001).
Member, Quinquennial research Evaluation Committee of Indian Council of agricultural Research for All India Coordinated Research Projects on Mushroom (2005-06).
State
Coordinator, Pb. Agro. Industrial Corp. for development of Biofertilizers in Punjab (1995-96)
University
Convenor, Curriculum delivery, Practicals & Research of Post graduate students, PAU Ludhiana.
Member, Academic Council, PAU, Ludhiana (1999)
Coordinator for Enterance Test to MET Basic Sciences, COBS&H, PAU Ludhiana
College (College of Basic Sciences & Humanities)
Member Board of studies (2002-06)
Convenor, Student Advisory Group (2002-06)
Chairman, Academic Affair Committee (2002-06)
PG Dean's nominee for COBS&H (2002-04)
Departments (Department of Microbiology)
Head, Department of Microbiology (1995-99)
Principle Investigator of Eight (8) Adhoc Research Projects
Project Leader for three (3) State Govt. Projects
Chairman Research & Administrative Committee (1990-92)
In-charge, Departmental Stores from 1986-95.
Award/Distinctions
Letter of appreciation-PDF work by Director, UST, Lille, France for scientific endeavour.
Successful completion of the Research work of the PL 480 scheme by Director, USDA, USA.
Letter of appreciation for work of the NAT project by the SAP of ICAR (2002).
Elected Executive member of the entral Council of Association of Microbiologists of India (AMI)-2001-03 & 2002-04.
Atwal Gold Medal award for best thesis (1994) to Ms Puneet Kaur Sohal (my student for Ph.D).
Best Paper award for research paper presented in Symposia: HRD requirements of Biotech industry in agriculture sector, March 1999.
Outstanding rating for BNF research work by my research group by the High Powered Committee (1989).
Awarded prize for improving alcoholic fermentation at Jagatjit Industries Ltd. Hamira (1973).
Research Publications
| | |
| --- | --- |
| Papers Published | 120 |
| Books | 02 |
| Book Chapters | 12 |
| Review Articles | 03 |
| Manuals/Bulletins | 05 |
| Popular Articles | 08 |
| Papers Presented | 54 |