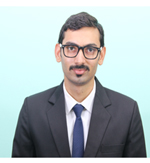 Naveen Kumar
National Institute of Food Technology Entrepreneurship and Management
(Deemed To Be University [De Novo Category] UGC and AICTE recognised)
An Autonomous Institution under Ministry Of Food Processing Industries, Government Of India
(Website: www.niftem.ac.in)
Contact No. +91-98142-03946
Career Objective
To work for an organization which provides me the opportunity to improve my skills and knowledge to growth along with the organization objective.
Academic Details
Sr.No.
Qualification
College/School
University / Board
Year
Marks
Obtained(%)
1.
B.Tech (Food
Technology &
Management)
NIFTEM, Kundli, Haryana
NIFTEM, Haryana
4th Year
CGPA- 7.2
2.
H.S.C (10+2)
Vandana International School,
Dwarka, New Delhi
CBSE
2012 Passed
76.8
3.
S.S.C. (10th )
Air Force School, Gurgaon, Haryana
CBSE
2010Passed
8.6 (C.G.P.A)
Technical Skills
Introductory computer language &proficient with MS-Office, C++, & HTML.
Optimism and Adatability to new environment.
Working in a team based environment, through hands on approach and ready to learn new things.
 Creativity, punctuality, self-motivated, & good communication skills.
Academic project& Experience
Completed Internship from TUV SUD South Asia Pvt. Ltd. Gurgaon.
Duration:16 weeks
Project Undertaken: "Comparative Study of different types of Oil"
To study the reason and effects of different oils in the market.
To compare different parameters of oil& their composition.
Performed experiments on various food products in the testing lab.
Achievements
Successfully completed the project during the internship training.
Participated in All India Inter University Athletics Championship (2014-15) held at moodbidri, Karnataka.
Gold medallist in NIFTEM Football, Cricket & Volleyball tournament.
Participated in Science Olympiad, art & quiz held at school level.
Extracurricular and Co-curricular activities
Participated in sports tournament (Football, Cricket, Volleyball& Badminton).
Participated in group discussion & essay writing.
Participated in food fest organised at NIFTEM.
Active member in flagship programme (VAP) by guiding them and to develop their interest in food processing sector.
Personal Details
Present Location :       NIFTEM, Kundli
Permanent Location :  A- 127 Sanjay Gram, Opp:- Sector -14, Gurgaon, Haryana 122001
Date of Birth :            18th October , 1994
Languages Known :    English, Hindi
Personal Strength :     Leadership skills, Self-confidence, Optimism and Hard working.
Areas Of Interest
Production
Cold chain
Research and Development.
Storage and Warehousing
Packaging
Management
Declaration
I hereby declare that all the details furnished above are true to the best of my knowledge and belief.
NAVEEN KUMAR